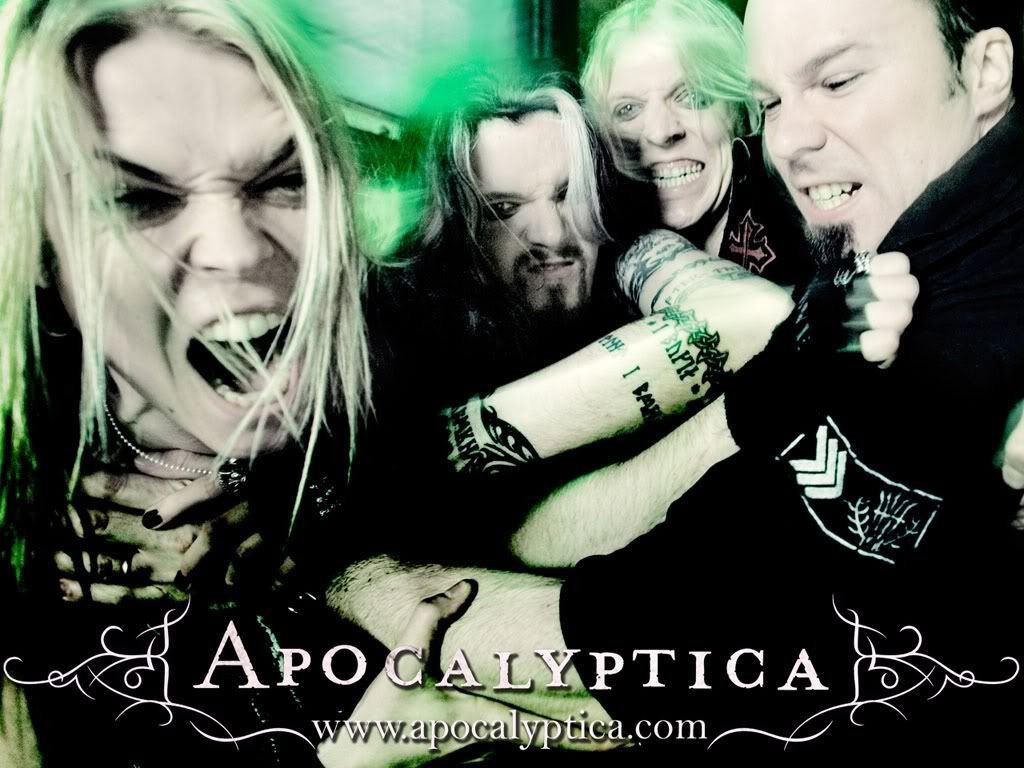 Texto de Whiplash

O Apocalyptica foi formado na Finlândia por quatro jovens violoncelistas fanáticos por heavy metal. A história da banda começou em 1993, quando Eicca Toppinen, Max Lilja, Antero Manninen e Paavo Lotjonen se conheceram na prestigiada Sibelius Academy em Helsinki (Finlândia), onde estudavam.
A idéia de tocar Metallica logo surgiu, já que todos os quatro gostavam muito da banda. Ficaram dois anos juntos, fazendo pequenas apresentações "acústicas", até que em 1995 fizeram o primeiro show com amplificadores, em um clube de heavy metal/hard rock de Helsinki. Alguns dias depois receberam uma proposta da gravadora Zen Garden (ligada à Mercury Records). Acertaram tudo com a gravadora e em 1996 lançaram o primeiro álbum, "Plays Metallica By Four Cellos", com oito faixas: "Enter Sandman", "Master Of Puppets", "Harvester Of Sorrow", "The Unforgiven", "Sad But True", "Creeping Death", "Wherever I May Roam" e "Welcome Home (Sanitarium)".
Desse primeiro lançamento, venderam 300.000 cópias em todo o Mundo. Nessa primeira turnê fizeram mais de cem shows em mais de vinte países. Realizaram também mais um sonho em Novembro de 1996, abrindo dois shows para o Metallica em Helsinki. O grupo surpreendeu a todos, unindo definitivamente a música clássica e o heavy metal.
O segundo álbum, "Inquisition Symphony", veio em 1998, contendo covers de duas músicas do Sepultura ("Refuse/Resist" e "Inquisition Symphony"), quatro do
Metallica
("For Whom the Bell Tolls", "Nothing Else Matters", "Fade to Black", "One"), uma do Pantera ("Domination"), uma do Faith No More ("From Out of Nowhere") e três músicas próprias ("Harmageddon", "M.B." e "Toreador"). Todas as três do grupo foram
Álbuns:1996 - Plays Metallica by Four Cellos:

1998 - Inquisition Symphony:

2000 - Cult:

Download Parte 1
Download Parte 2
2003 - Reflections:

Download Parte 1
Download Parte 2
2005 - Apocalyptica:

2007 - Worlds Collide: