A história da mais bem sucedida banda americana da época de ouro do rock and roll começou em 1961 quando Brian Douglas Wilson e Michael Edward Love, estudantes da Califórnia, começaram a compor e tocar juntos, participando de diversos grupos como Kenny and The Cadets, Carl and The Passions e Pendletones.
A formação clássica da banda, que raramente mudou nos mais de trinta anos e setenta discos de sua carreira, era formada por Brian Douglas (vocal e baixo), Carl Dean Wilson (vocal e guitarra), Dennis Carl Wilson (vocal e bateria), Alan Jardine (vocal e guitarra), Michael Edward Love (vocal e saxofone).
A trajetória dos Beach Boys, pode ser considerada um tanto quanto difícil. A principio o empresário da banda era o pai de Brian, um sujeito extremamente temperamental e que apenas visava o lucro que a banda lhe rendesse. Quando pequeno, Brian apanhava tanto do pai que ficou parcialmente surdo de um dos ouvidos.
Em 1962 lançariam o primeiro single pela Capitol Records sobre o nome Beach Boys, visto a maioria das letras da banda abordarem temas relacionados a praia, surf e garotas. Logo no início de carreira os Beach Boys já emplacaram dois grandes hits. "I get Around" e "Surfi'n Usa" ficaram no top ten da época.
Brian, o líder e compositor da banda, sempre escondeu uma certa rivalidade com os Beatles (o próprio Paul McCartney revelou que os grandes rivais dos Beatles não eram os Stones e sim os Beach Boys) onde cada um queria fazer melhor para superar o outro. O ano era 1965 e os Beach Boys conseguiriam emplacar vários sucessos como "Barbara Ann", "Help-me Rhonda", "Wendy", "Surfi'n Safari", entre outros. Mas em Dezembro de 1965 os Beatles lançariam o clássico disco "Rubber Soul", de acordo com Brian Wilson o disco que mais o fascinou durante a sua vida. A grande sacada de "Rubber Soul" era acrescentar elementos no rock que antes ainda não haviam sido incluidos, como a sítara e o baixo destorcido. E as músicas tinham letras mais profundas e com temas mais "pesados" do que o habitual da época.
Brian percebeu a mudança que estava ocorrendo no Rock e começou a trabalhar no que viria a ser um dos álbuns mais importantes e aclamados da história do Rock. "Pet Sounds", de 1966, incluia letras de reflexões, drama interior, prostituição infantil e drogas, além de um Brian Wilson deprimido e extremamente criativo. Ele incluiu nesse disco instrumentação erudita, como violinos, oboés e Trompas, instrumentos como o acordeon e, pasmen, até garrafas de coca-cola e latas de sorvete foram usados como percussão.
Paul McCartney confessa terem os Beatles se inspirado em "Pet Sounds", para fazer o também aclamado "Sgt Peppers". Por outro lado, no ano de 1966, Brian iniciaria o projeto de um disco que nunca veio a ser concluido, entre outros motivos por ter percebido que seria realmente muito difícil superar a obra-prima dos Beatles. O projeto "Smile" foi dissolvido, restando dele takes raros, e um outro grande hit da banda, "Good Vibrations", que utilizava um estranho instrumento musical chamado Theremin.
Em 1965 Brian, já cansado de tudo e altamente envolvido com drogas, deixou de acompanhar a banda como membro fixo e entrou num longo processo de decadência. Foi posteriormente diagnosticado como esquizofrênico, possivelmente resultado do uso abusivo de drogas.
No tempo de 1969 a 1989 Brian Wilson se afastava da banda constantemente, embora continuasse participando como compositor. Seguiram-se albuns de vendas medíocres e com alguns pequenos sucessos de autoria de Brian (como "Add Some Music to Your Day", "This Whole World", "Surf´s Up" e "Sail on Sailor") ou covers (como "I Was Made To Love Her", de Stevie Wonder).
Texto de Whiplash

Em 1969 os Beach Boys foram demitidos da Capitol em virtude da baixa venda de discos. Em 1970 fundaram o Brother Records, um selo próprio, vinculado à Warner. Pelo selo lançaram discos clássicos, como "Sunflower" e "Surf's Up". Voltariam a emplacar um hit de verdade apenas em 1988, "Kokomo", que entrou na trilha do filme Cocktail, com Tom Cruise.
Em 1976, Brian Wilson voltou a produzir um disco da banda, chamado "15 Big Ones". Já "Love You" foi um marco na carreira da banda, por ter sido o primeiro disco inteiramente composto por Brian desde Pet Sounds, 11 anos antes. Alguns o consideram como um disco solo de Brian, com os Beach Boys atuando como convidados. É conhecido pelos "sintetizadores peidões", em referência aos teclados, amplamente utilizados por Brian nesse disco.
O baterista Dennis Wilson morreu afogado em 1983. Os Beach Boys se seguraram até 1998, quando Carl Wilson morreu de câncer. Mike Love e Bruce Johnston - que entrou para substituir Brian Wilson em shows - seguiram excursionando sob o nome Beach Boys.
A carreira solo de Brian Wilson foi lançada com o álbum "Brian Wilson", de 1988. Em 1998 sairia "Imagination", muito aclamada pela crítica, que levou Brian a excursionar com total sucesso. Em 2002 lançou "Pet Sounds Live", no qual ele e sua nova banda tocam o disco na íntegra.
Al Jardine, outro dos Beach Boys, também segue em carreira solo. Lançou em 2001 o ao vivo "Al Jardine – Family & Friends Live", no qual toca grandes sucessos e lados B da carreira do conjunto com a presença de seus filhos, Matt e Adam Jardine, e das filhas de Brian Wilson, Wendy e Carnie Wilson.
Álbuns:

1962 - Surfin' Safari:

1963 - Surfin' USA:


1963 - Surfer Girl:

1963 - Little Deuce Coupe:

1964 - Shut Down Volume 2:
1964 - The Beach Boys' Christmas Album:

1965 - The Beach Boys Today!:

1965 - Summer Days (And Summer Nights):

1965 - Beach Boys' Party!: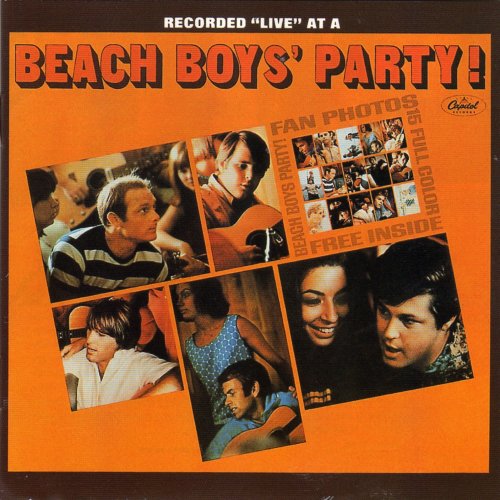 1966 - Pet Sounds:

1967 - Smiley Smile: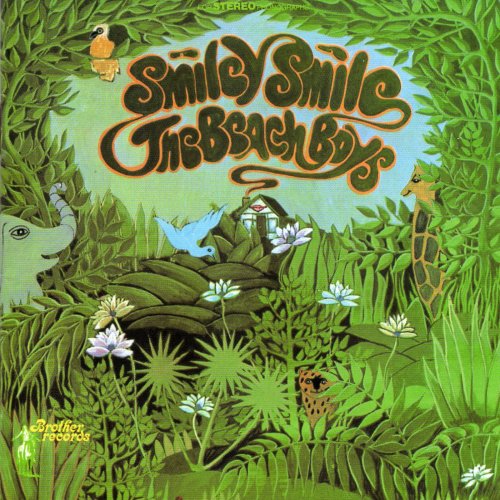 1967 - Wild Honey: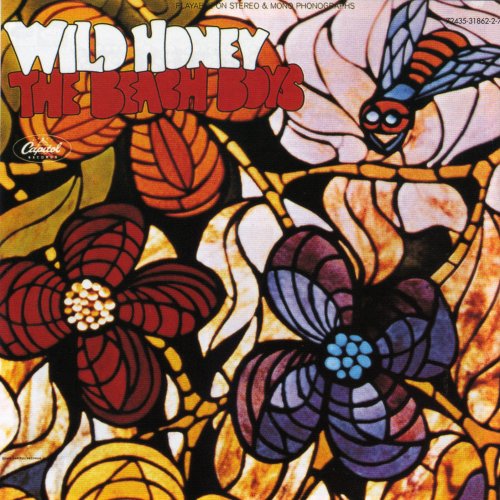 1968 - Friends:

1969 - 20/20: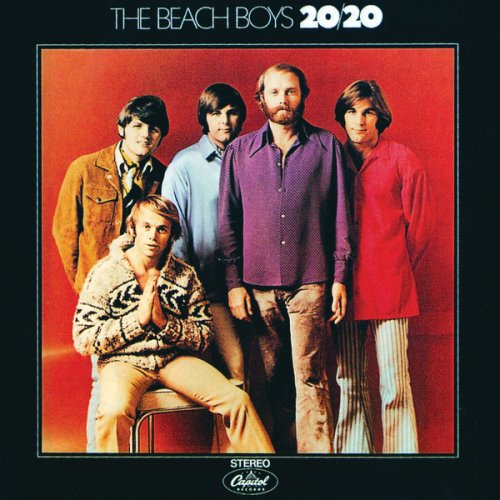 parte 1
parte 2
1970 - Sunflower:

1971 - Surf's Up: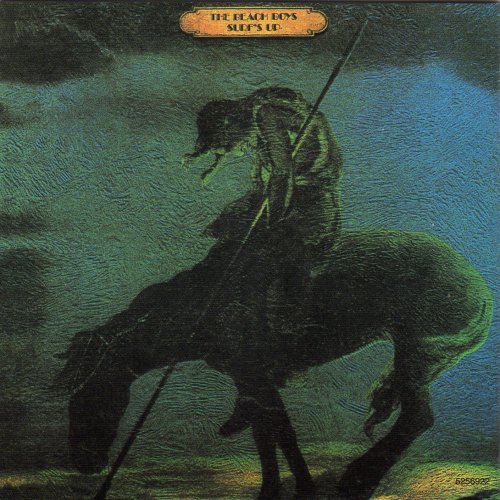 1972 - Carl and the Passions - "So Tough":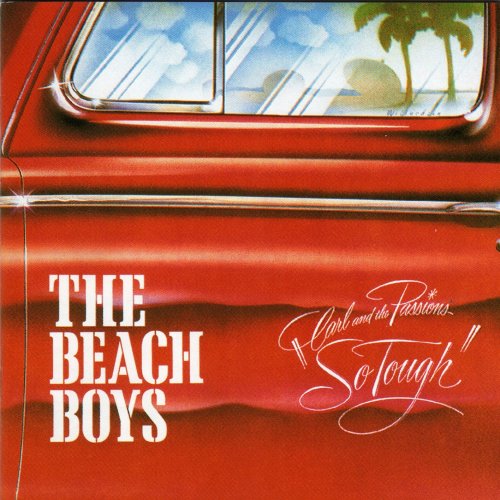 1973 - Holland:

1976 - 15 Big Ones: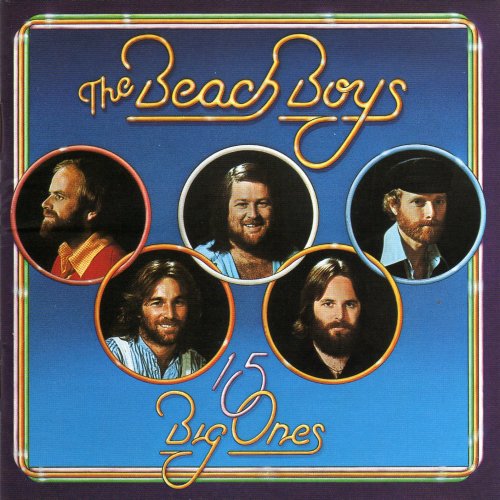 1977 - Love You:

1978 - M.I.U. Album:

1979 - L.A. (Light Album):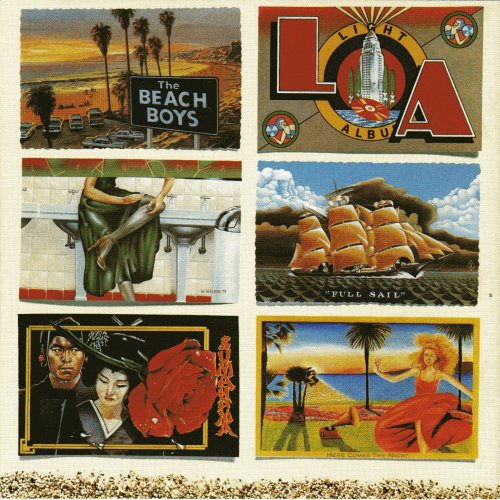 1980 - Keepin' the Summer Alive:

1985 - The Beach Boys: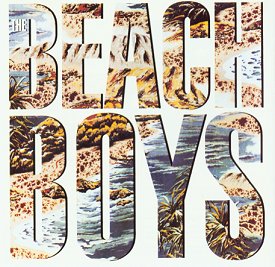 1989 - Still Cruisin':

1992 - Summer in Paradise:

1996 - Stars and Stripes Vol. 1:

2003 - Get The Boot Vol. 1:

2003 - Get The Boot Vol. 2: