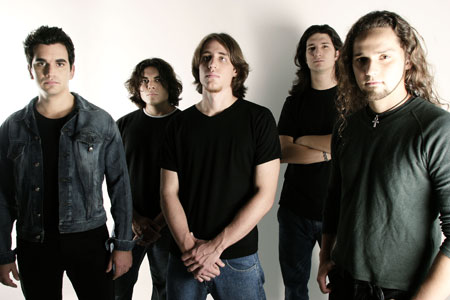 Texto de Wikipédia

Criada em 2003, a banda lançou seu primeiro trabalho Just the Two of Us... Me and Them (2004) O grupo, com a turnê Let Your MindFlow realizada de maio de 2004 a junho de 2006, passou pela Ásia, Europa e todo o Brasil arrecadando prêmios em sites especializados e rádios do gênero.
Em 2005 o destino foi a Coréia do Sul, onde o MindFlow participou em dois festivais patrocinados pelo governo coreano na cidade de Daegu: E-Sports Festival, evento realizado numa avenida do centro da cidade, transmitido ao vivo na rede de televisão aberta do país; e atuou como banda principal no 2º Duryu Rock Festival. Além disso, a banda fez duas apresentações próprias na cidade de Seul. O MindFlow já havia embarcado para a Espanha em 2004 para participar no ProgMetal Fest, realizando shows em Madrid, Palência, Barcelona e Girona. Na cidade de Girona, a apresentação ocorreu na sala "La Mirona", uma das maiores do país, e na ocasião foi gravado um DVD do grupo.
No Brasil, o MindFlow passou pelos mais diversos centros urbanos do país, inclusive nas capitais nordestinas, Natal e Fortaleza. Algumas outras cidades que fizeram parte da turnê foram Curitiba, Belo Horizonte, Bauru, Santos, Limeira, Itatiba e Londrina. Na ocasião, o Mindflow se apresentou em casas de espetáculo como o Directv Music Hall de São Paulo; em São Caetano do Sul, no Victoria Hall; no Moinho São Roque de Curitiba e no Lapa Multishow, de Belo Horizonte; além de participar em prestigiados festivais, como o Brasil Metal Union (São Paulo).
A banda se apresentou juntamente com outras bandas de metal no festival Live'n'louder, que ocorre em São Paulo.
Álbuns: