O Rainbow surgiu em 1975,
quando Ritchie Blackmore, guitarrista do Deep Purple, decide fazer um trabalho solo. Ritchie convida a banda Elf que já havia aberto alguns shows para o Deep Purple para participar do seu projeto. Ritchie assume a guitarra no lugar de Steve Edwards e então surge a Ritchie Blackmore's Rainbow.
Logo o nome foi trocado por apenas Rainbow. A banda era formada pelo vocalista Ronnie James Dio, o tecladista Mickey Soules, o baixista Craig Gruber, o baterista Gary Driscoll e, é claro, Ritchie Blackmore.
Em 1976, com uma nova formação o Rainbow lançou os álbuns "On Stage" e "Rainbow Rising" com Tony Carey nos teclados, Cozzy Powell na bateria e Jimmy Bain no baixo. Em 1978 Lançaram o álbum "Long Live Rock and Roll" que gerou muitos desentendimentos na banda. Jimmy Bain foi demitido durante as gravações e Ritchie é quem toca o baixo deste álbum. O baixista Mark Clark foi contratado para os shows, mas em alguns dias foi substituido por Bob Daisley. As desavenças continuam e logo a banda se separa.
Em 1980, o Rainbow volta com uma nova formação. O vocalista Graham Bonnet, o tecladista Don Airey, o baixista Roger Glover, Cozzy Powell e Ritchie Blackmore lançaram o álbum "Down to Earth". O som está diferente e o Rainbow passa por sua melhor fase.
Em 1981, novas mudanças na formação e um novo álbum. Boby Rondinelly assume a bateria e Joe Lynn Turner os vocais. Em 1983, lançaram o álbum "Straight Between the Eyes". Boby sai da banda e com Chuck Burgi em seu lugar lançam
"Bent out of Shape" em 1984.
Logo após esse álbum a banda se separa novamente quando Ritchie volta ao Deep Purple, seguido por Joe Lynn Turner em 1990. Joe logo deixa a banda.
Em 1995, Blackmore ressuscita o o nome da banda para um disco solo. No álbum
"Stranger in Us All" Ritchie era o único ex-integrante do Rainbow, embora a banda levasse o nome da antiga Ritchie Blackmore's Rainbow. Este álbum marcou o fim da banda.
Discografia

Ritchie Blackmore's Rainbow - 1975

Rising - 1976

On Stage - 1977

Long Live Rock 'n Roll - 1978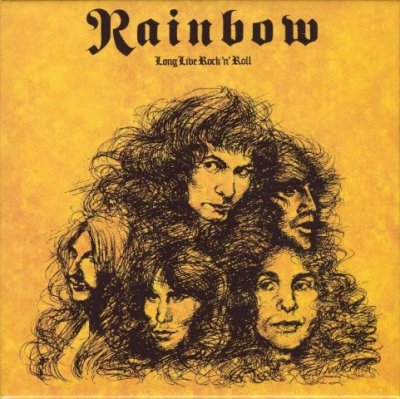 Down to Earth - 1979

Difficult to Cure - 1981

Straight Between the Eyes - 1982

Bent Out of Shape - 1983

Finyl Vinyl - 1984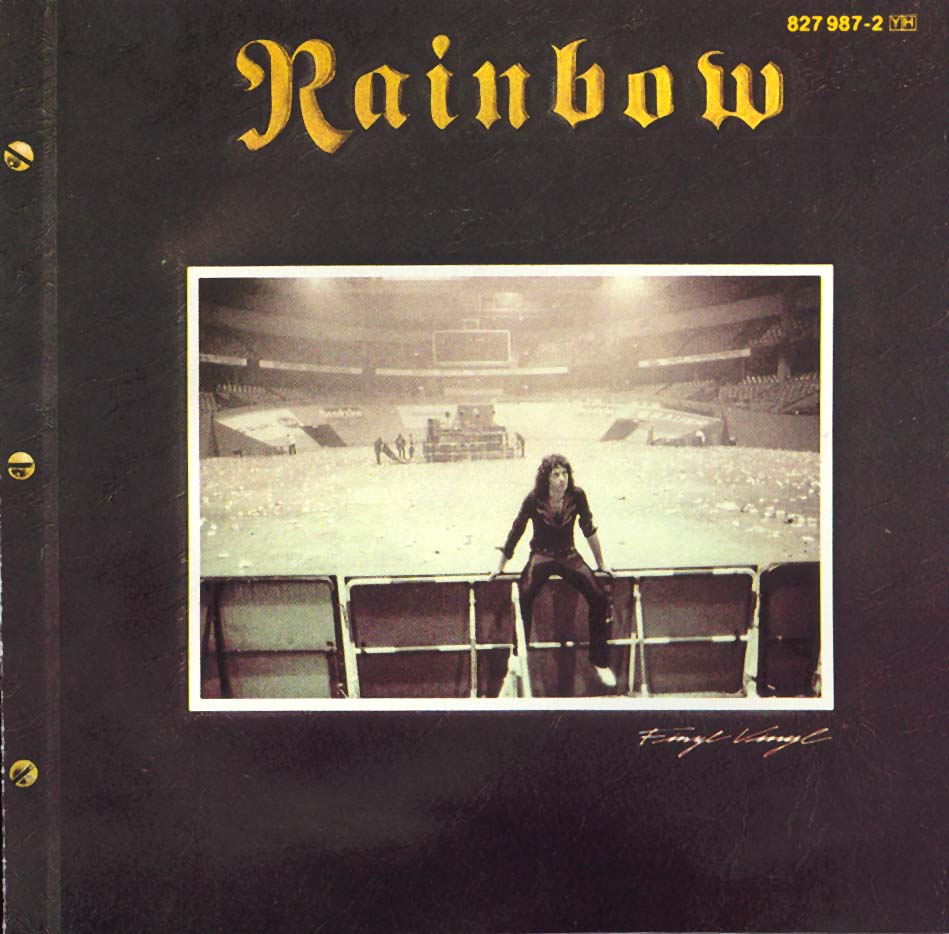 Stranger in Us All - 1995

Live In Munich 1977 - lançado em 2006